Pulse Oximeter
Regular price $99.95 $49.95 Save $50.00 & FREE Shipping
KNOW YOUR BLOOD OXYGEN LEVELS ANYTIME & ANYWHERE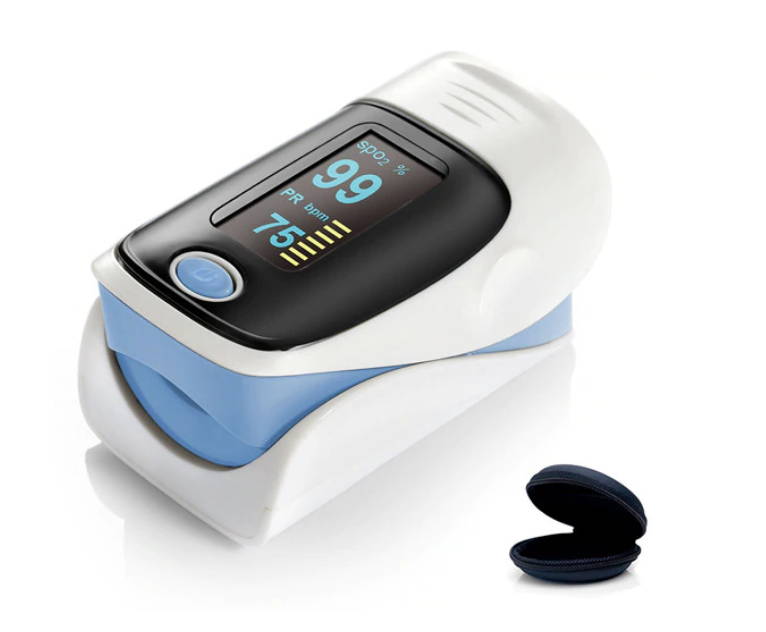 This Portable Fingertip Pulse Oximeter is a small, lightweight device used to monitor the amount of oxygen carried in the body. As well as the many applications to this product, it can also alert patients to reach the nearest hospital if they detect their Oxygen levels decreasing.
---
Non-Invasive  
This noninvasive oximeter attaches painlessly to your fingertip, sending two wavelengths of light through the finger to measure your pulse rate and how much oxygen is in your system. Once the oximeter finishes its assessment, its screen will display the percent of oxygen in your blood coming from your heart—as well as your current pulse rate.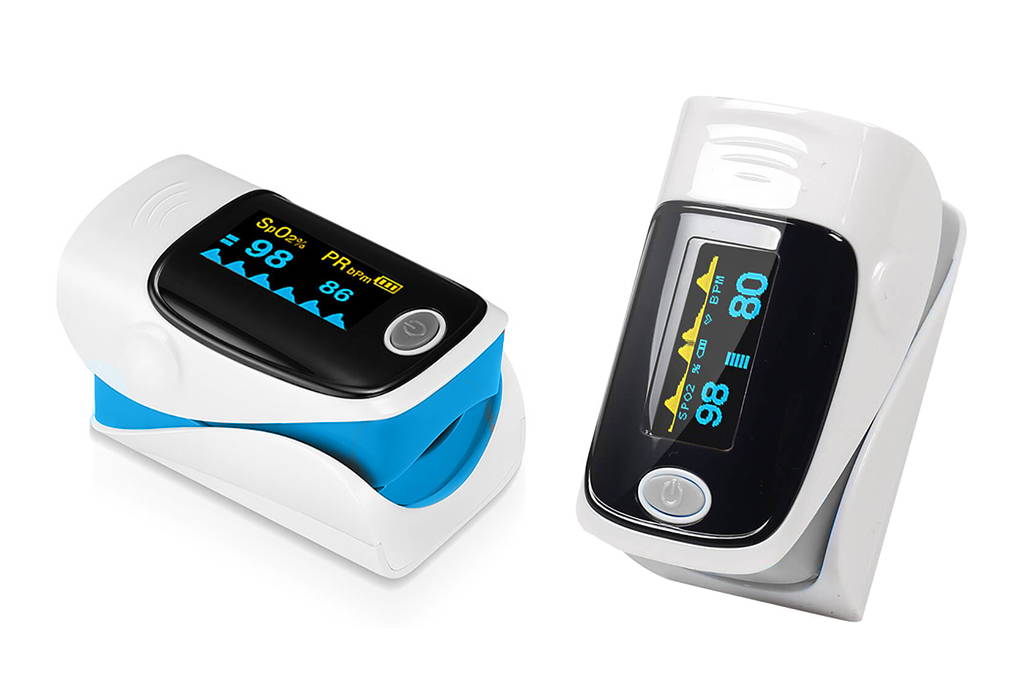 ---
Why Do I Need a Pulse Oximeter?
The Pulse has a variety of uses for many different conditions. The oximeter is used during or after surgery or procedures that use sedation. You can check to see how well lung lung medicines are working. You can determine if someone needs a ventilator to help with breathing or to check how well a ventilator is working. It can also be used to check a person who has (sleep apnea).
---
Pulse Oximeter Can Be Used for the Following Conditions Related to Blood Oxygen Levels: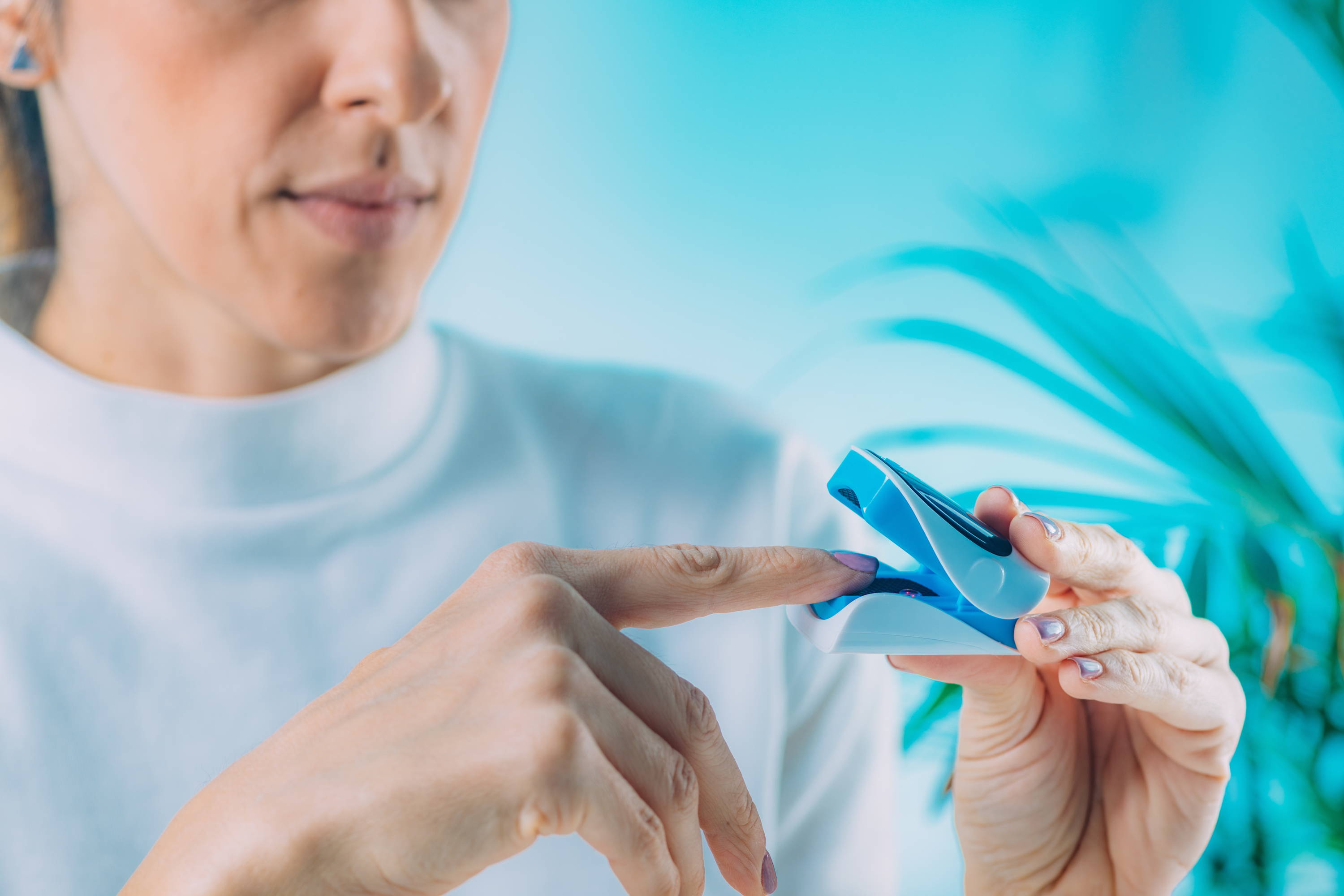 Heart attack

Heart failure

Chronic obstructive pulmonary disease (COPD)

Anemia

Lung cancer

Asthma

Pneumonia

Your healthcare provider may have other reasons to advise pulse oximetry
---
How To Use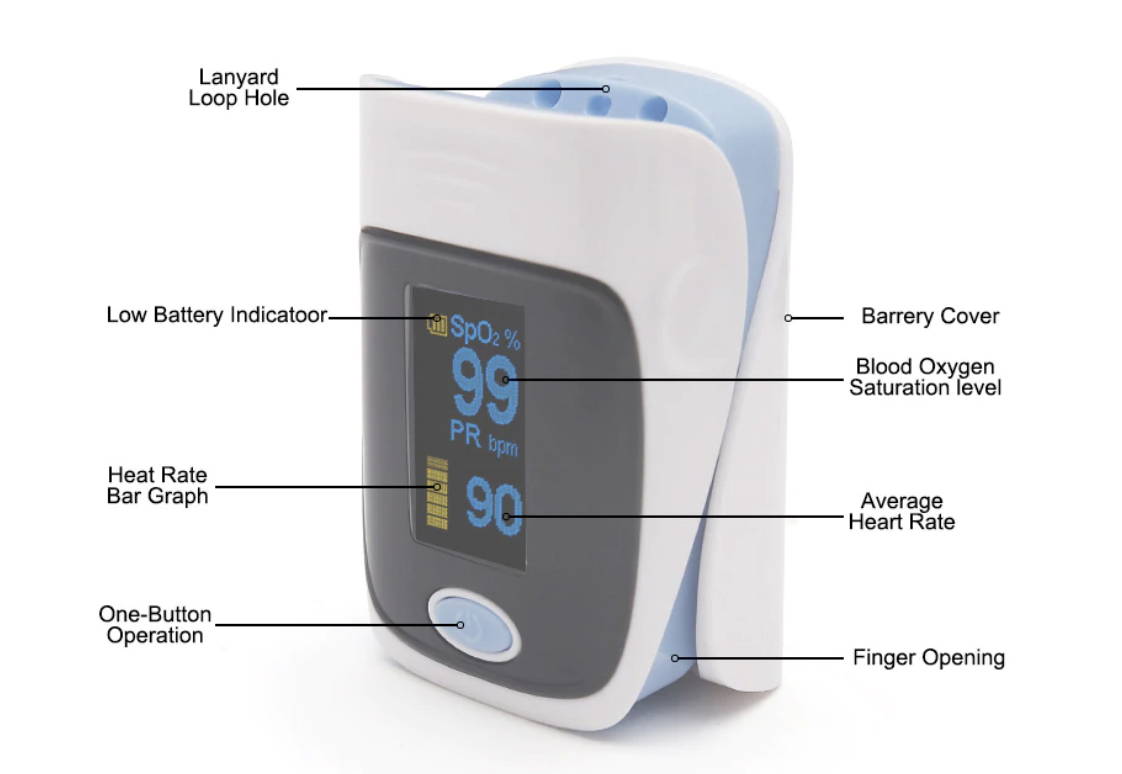 This Pulse Oximeter is very easy to use. The only things you need are two AA Batteries which you place at the bottom of the device(See Chart For Placement). Pop in the batteries and hit the power button on the top of the oximeter. You will automatically see two different displays which are the Blood Oxygen Saturation & Pulse rate.
It can read your Blood Oxygen Saturation (SpO2) - Your SpO2 reading is an estimation of the amount of oxygen in your blood. An SpO2 reading of 95% or greater is generally considered to be a normal oxygen level. However, an SpO2 reading of 92% or less (at sea level) suggests that your blood is poorly saturated. Insufficient saturation can cause a range of adverse health conditions—including chest pain, shortness of breath and increased heart rate.
This device will tell you your Pulse Rate - Your pulse rate is an estimation of the number of times your heart contracts per minute. According to the Mayo Clinic, normal pulse rate values for adults range from 60 to 100 beats per minute (bpm).In general, a lower heart rate at rest implies more efficient heart function and better cardiovascular fitness.
---
Package Contents
Package inclusions:
1 x Portable Fingertip Pulse Oximeter

1 x English user's manual

1 x Landyard

1 x Case
people are currently looking at this product
Guaranteed Safe Checkout